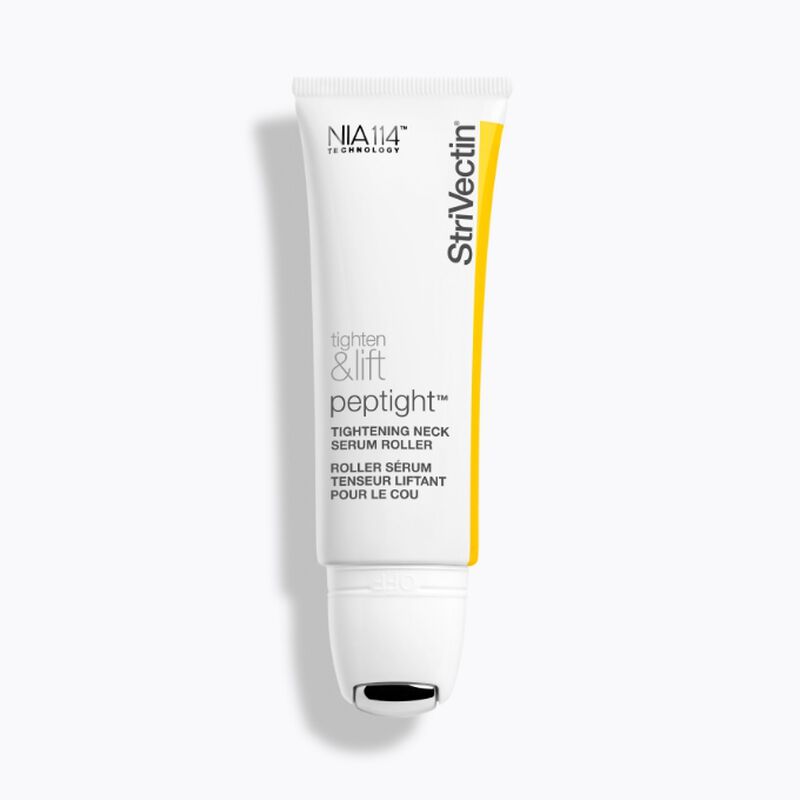 null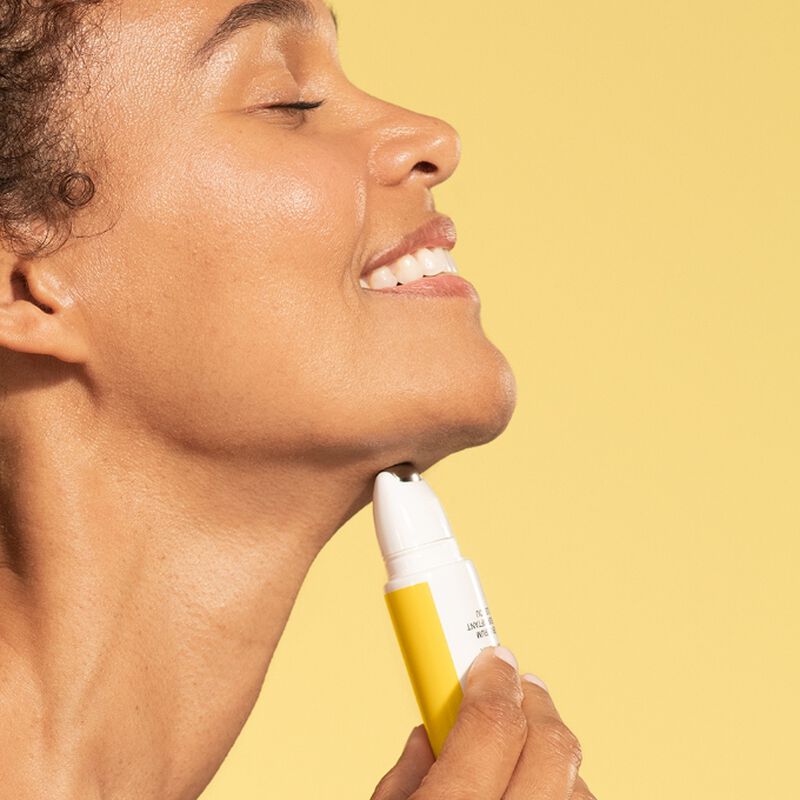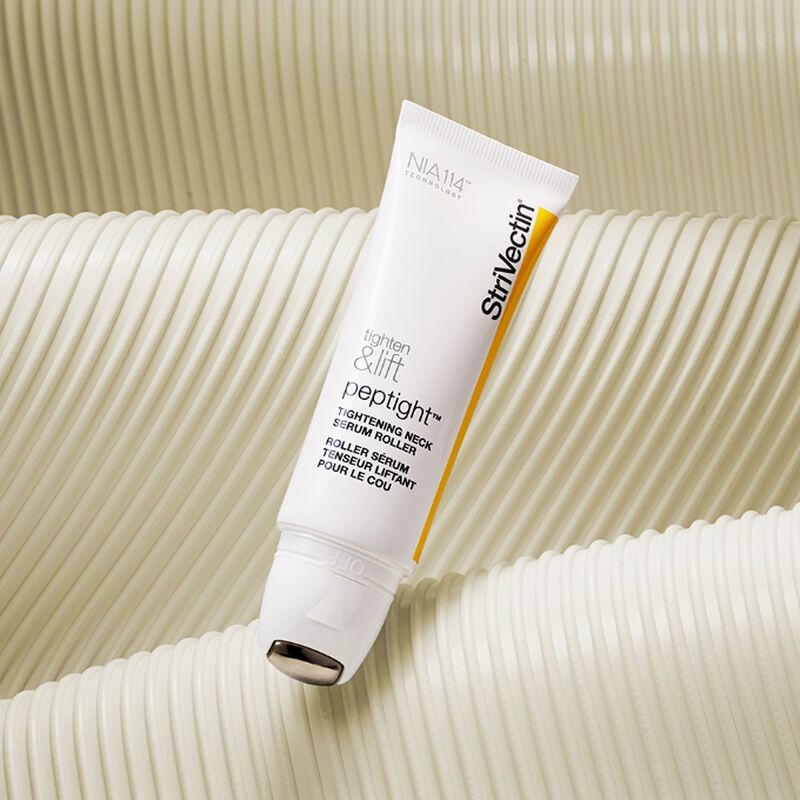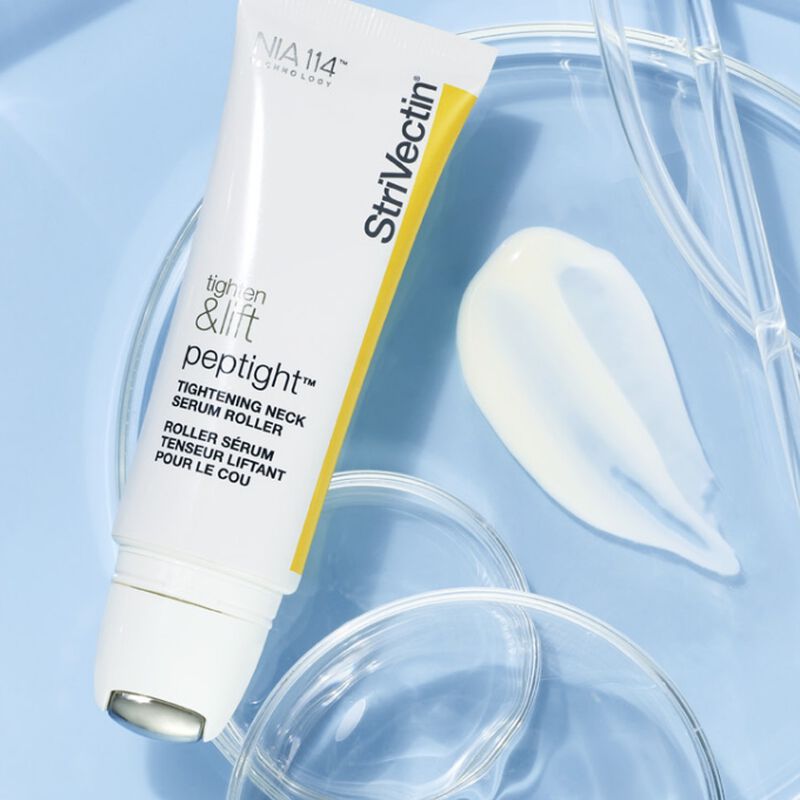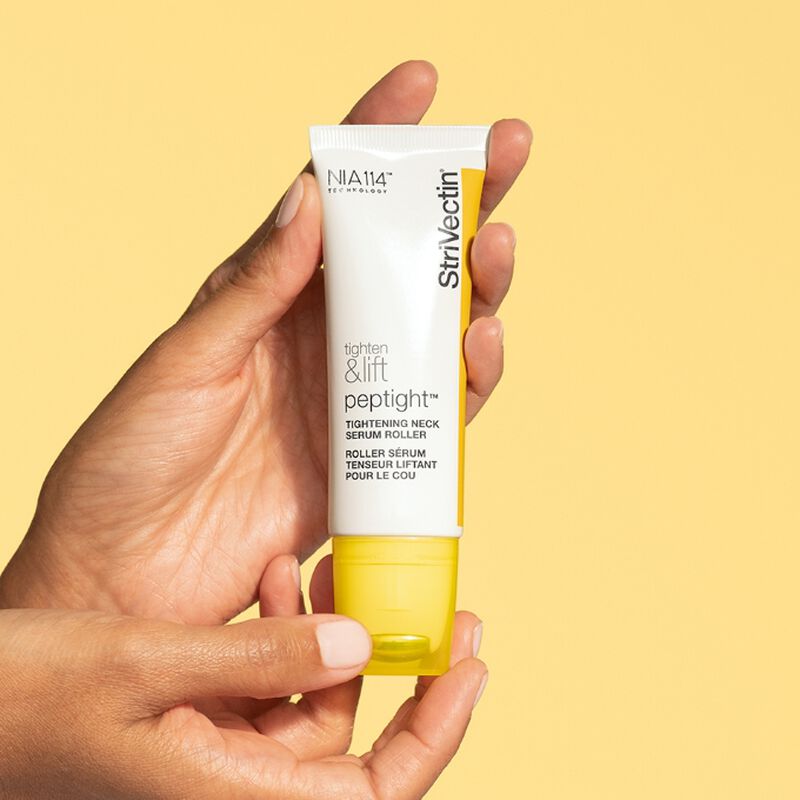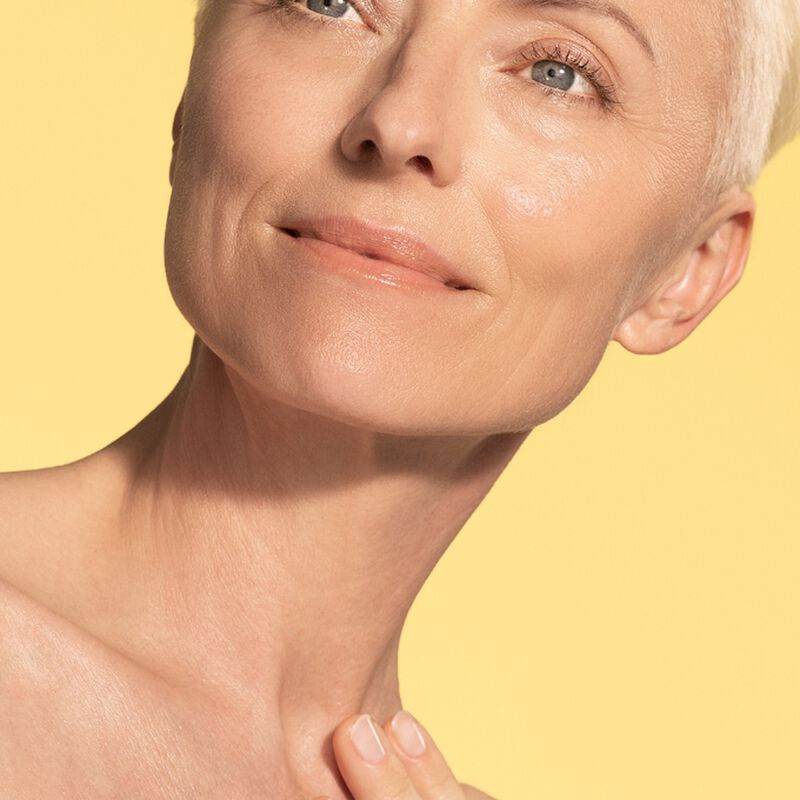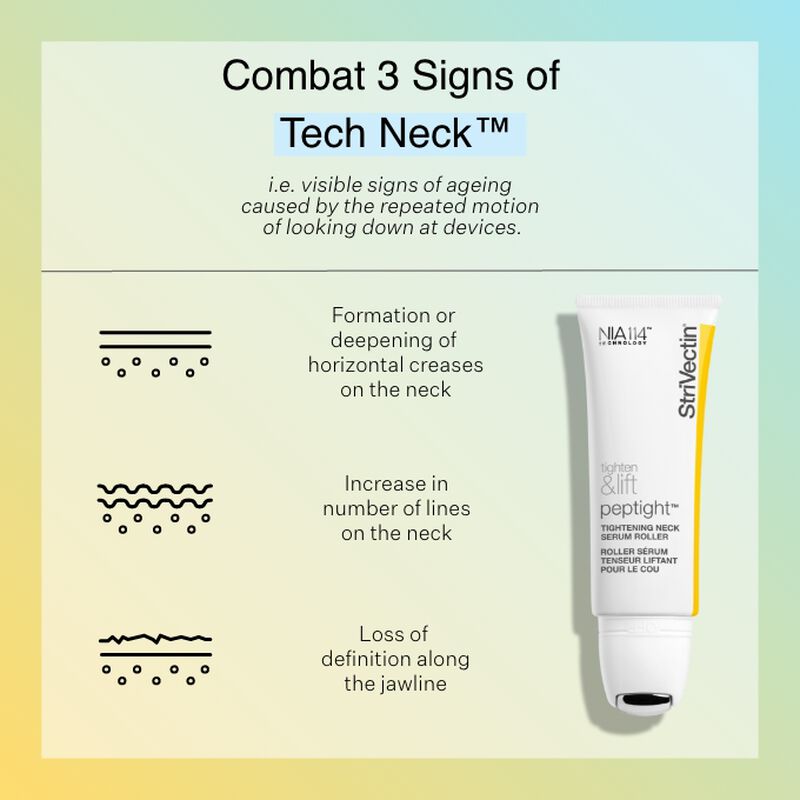 Tighten & Lift
Peptight™ Tightening Neck Serum Roller
High-tech smoothing & tightening for the neck & jawline, rolled into one
93% reported neck lines appeared softer*
*Based on self-assessment questionnaire on 33 panelists after 4 weeks
90% reported neck looks firmer**
**Based on self-assessment questionnaire on 33 panelists after 8 weeks
100% reported skin texture feels smoother**
**Based on self-assessment questionnaire on 33 panelists after 8 weeks
The Potent & Portable Neck Serum
From the #1 selling skincare brand for neck & décolleté*, comes our newest neck innovation: Peptight™ Tightening Neck Serum Roller. This potent serum is expertly formulated with Lifting Dipeptides to visibly improve horizontal lines on the neck and loss of definition along the jawline, commonly known as Tech Neck™. The easy-to-use roller design features a cooling metal applicator that gently glides across the neck's contours, massaging the lightweight formula into skin without pulling or tugging skin.
*Source: Circana/ U.S. Prestige Beauty Total Department/Specialty, Skincare Brand Sales, Body Part: Neck/Décolleté, 12 Months Ending March 2023
Neck's Level Results
Visibly smooths horizontal lines on the neck
Improves the appearance of definition along the jawline
Helps visibly tighten skin on the neck
Clinically proven to improve the appearance of horizontal neck lines, sagging, and skin texture*
*Based on expert grading on 33 panelists after 8 weeks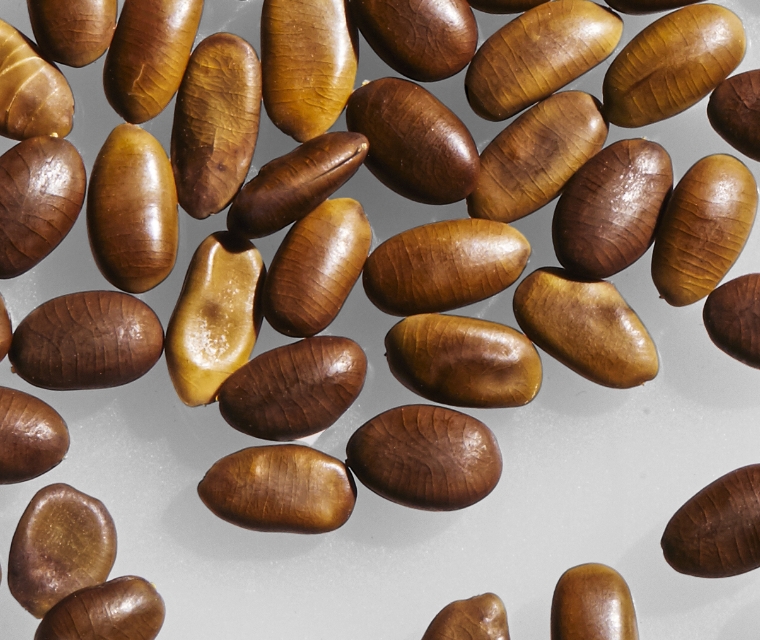 Honey Locust Seed Extract
Rich in polysaccharides, this 3D tightening support matrix works instantly and overtime to visibly lift skin
Lifting Dipeptides
Gravity fighting peptides help target elastin to visibly firm and lift the look of sagging skin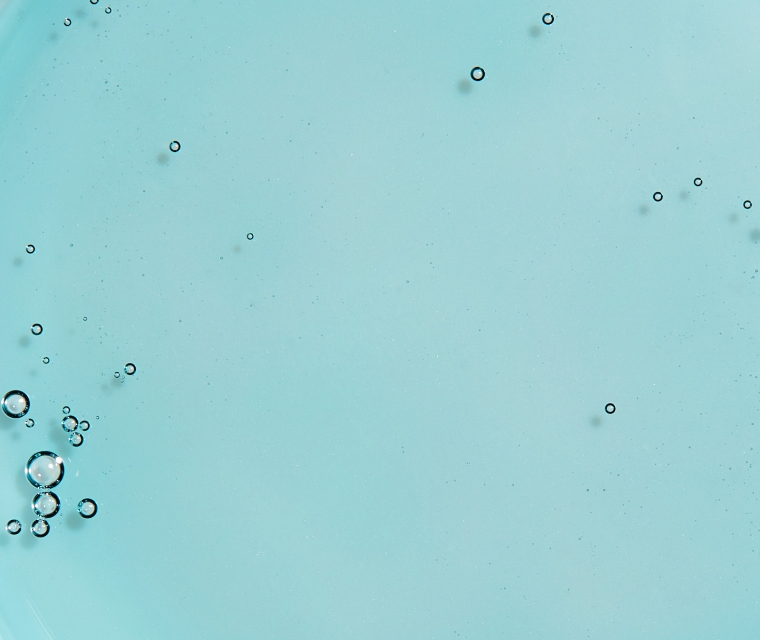 Arctic Marine Ferment
Helps neutralise the visible effects of blue light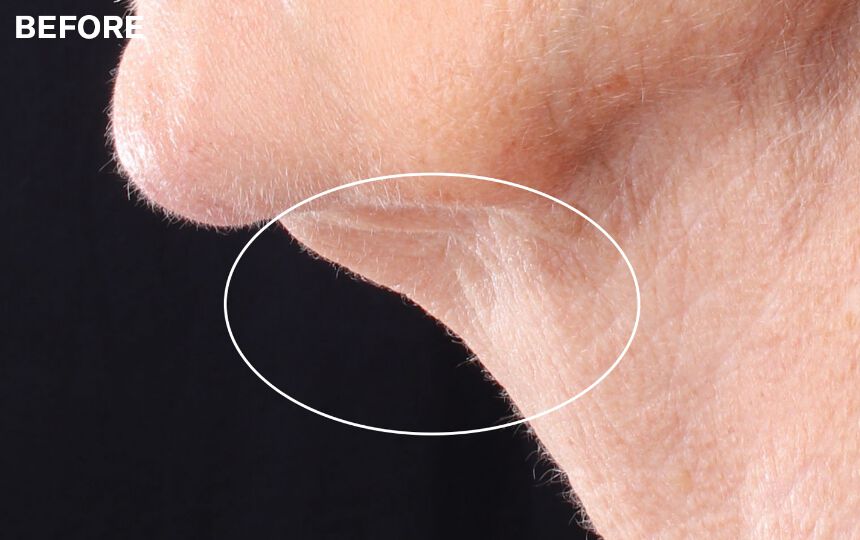 BEFORE & AFTER
Proven Results
Unretouched photos.
Results after 4 weeks when used as directed.
Individual results will vary.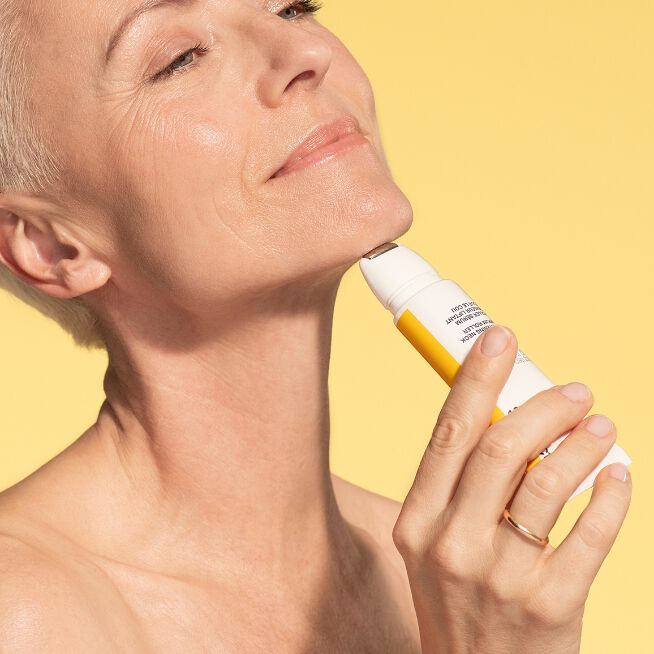 KEY CONCERNS
Roll With It
The cooling massage roller optimises absorption and minimises pulling on delicate skin for a smoother, visibly tighter profile.

Horizontal neck lines
Sagging skin
Texture
Blue light exposure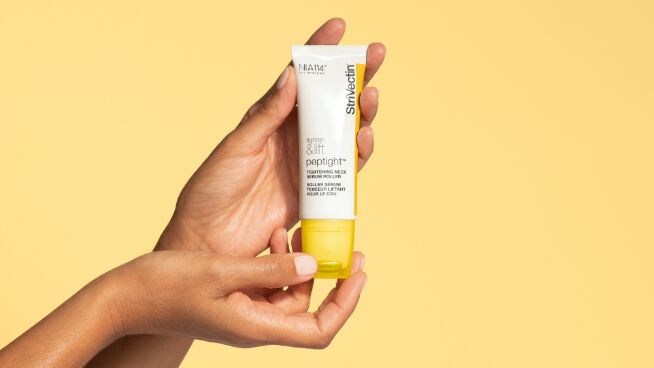 HOW IT WORKS
Getting Started
Step by Step Instructions
1. Turn applicator to the ON position and lightly squeeze to release serum.
2. Gently roll over neck and under jawline in an upward motion. Only a thin layer is needed.
3. Return applicator to OFF position and continue massaging serum into skin.
4. Lightly pat in any excess until absorbed. Use both morning and evening.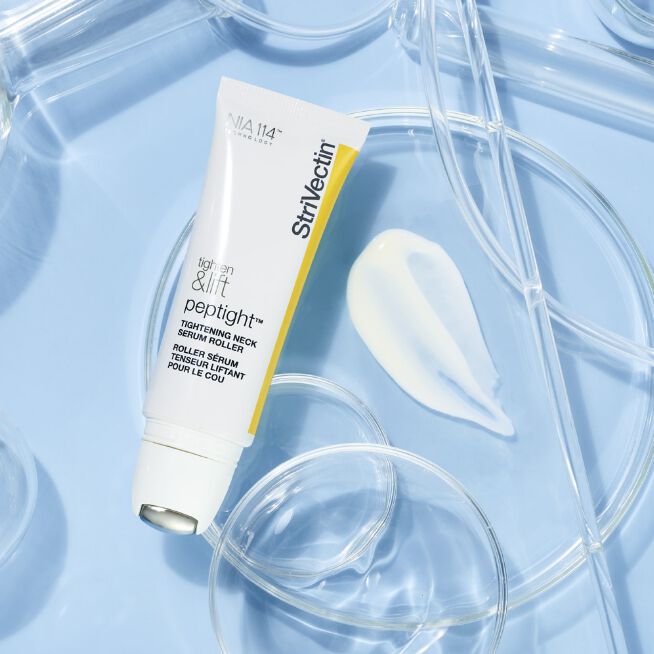 OUR TAKE
The Tech Neck™ Tool
Logging too much screen time? Who isn't? Overindulgence is common as many WFH on computers, scroll social media on phones, and binge watch TV – all in the same day. Tech Neck™ is the formation and appearance of horizontal neck lines and loss of definition along the jawline accelerated by the frequent and repetitive movement of looking at your devices. Essential now more than ever, this potent serum helps target these visible signs of ageing for a more defined profile and visibly lifted skin.